Understand the 4Cs of Diamond Quality
The GIA 4Cs of diamond quality will help you learn how to buy a diamond. This basic knowledge will not only unlock the mystery of a diamond's quality, it will also help you understand a diamond's value and price.
Choose a jeweler as you would choose a doctor
Your jeweler should be armed with expert training, open to questions and able to explain how to buy a diamond in clear, simple language. A jeweler's professional training can help you evaluate how knowledgeable he or she is. Preferably, their training comes from a highly recognized and internationally accredited program, such as the GIA Graduate Gemologist (GG) or Applied Jewelry Professional (AJP) diploma programs. As your personal diamond-buying guide, an educated jeweler will not only explain the 4Cs of Diamond Quality to you, but will also be able to demonstrate the differences between apparently similar stones. They will encourage you to compare a number of diamonds that fall in your budget.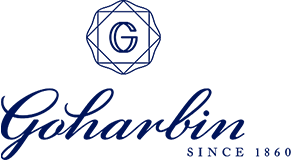 Insist On a Diamond Grading Report
A diamond grading report from an unbiased, scientific source such as GIA is more than important information, it's proof of what you are buying. The differences in diamonds can be so subtle, even a trained jeweler can't recognize them without lab verification. Insist that any diamond you buy come with an indisputable verification of its quality.