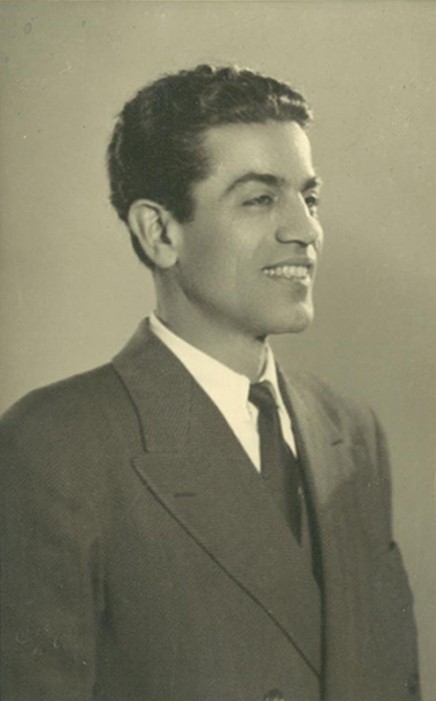 Goharbin,
Beyond six generations
The art of jewelry craftsmanship has deep roots in Iranian history. From rhytons and golden cups to ornaments and many other valuable objects which have been mentioned throughout Iran's pre-Islamic history. Other examples include crowns of Achaemenid kings, the Taghdis throne from the Sassanid era, and Khosrow II's golden flatware. They all reflect one thing: Iran has seen many skilled artisans throughout its rich history. In the Sassanid era, the art of jewelry flourished; like many other fields of art. The complexity and quality of Sassanid coins, jewelry, and ornaments speak for themselves. In the Safavid era, Iranian artisans mastered creating gold strings, as they could produce 41 inches of gold strings using a gold bar weighing almost 5 grams (with iron tools). This string, which was as thin as the head of a pin, was spun around a spindle and was very strong.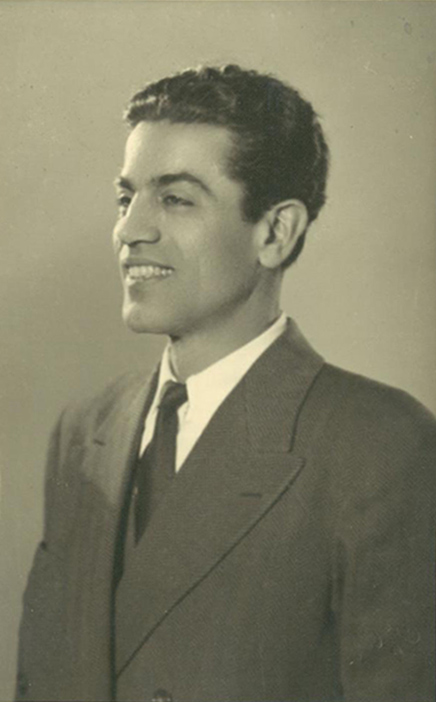 He was more than a businessman,
he was tactful
200 years ago, during the reign of Naser al-Din Shah Qajar, a name appeared in the jewelry industry that has remained ever since. Haj Mohammad Mahdi Javaheri was a famous merchant in his time and played a crucial role in the development of the jewelry industry. He brought many exquisite gemstones and jewels from India, Oman, Bahrain, Tanzania, and many other countries to Tehran. Haj Mohammad Mahdi was not only a merchant but a designer as well. He was cognizant of jewelry techniques and tricks as well. With infinite enthusiasm and brilliant ideas in his mind, he decided to open a shop at Qavam-od-Dawla bazaar in Tehran which still remains. He sent his sons to learn from the masters of this trade so they can become the best in business. Haj Mohammad Mahdi passed away at the end of the Qajar era. His children, who were expert jewelers, expanded their father's shop.
He was more than a benevolent human being
Morteza Javaheri, Haj Mohammad Mahdi's son, decided to continue his father's legacy and became one of the most famous merchants and artists of his time. He was a charitable, generous, and popular person. He built a mosque and school in his time which still remains to this day. Morteza Javaheri used to have an arcade in the Shapour neighborhood in Tehran. All of Morteza Javaheri's sons decided to join the family business but only of them was able to surpass his father. He was Haj Mahmoud Goharbin. Mahmoud was always the more talented among his brothers but that didn't stop him from helping his brothers improve.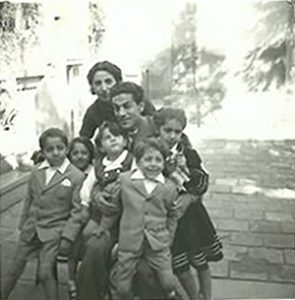 Beyond the jeweler, he was an artist​
Haj Mahmoud, who chose Goharbin as his last name, learned the tricks of the trade from his father and other master craftsmen at the beginning of the Pahlavi era. Mahmoud Goharbin must be considered an artist and a cognoscente at the same time. He was an excellent jeweler and connoisseur of jewels. He invented a number of styles which became his trademarks and are still being used all over the world. He knew the basis of Iranian art and was aware of his people's preferences regarding jewelry. His creations, on one hand, represented Iranian art. On the other hand, had all the global standards. He was one of the few jewelers who was an excellent designer as well and had lots of brilliant ideas. Many of his creations are considered family heirlooms and are passed on to the next generation by Iranian families. For the first time, Goharbin opened a factory and a shop near his Qajari house in Lalehzar street in Tehran. Among jewelers, Goharbin was known as "Mahmoud-e-Iran". Goharbin delighted in passing on the tricks of the trade to anyone who sought it and his protégés are among the best in the industry both in and out of Iran. He had 40 people working under him in his factors whom he personally trained from the beginning. He knew the art very well and whenever he saw the potential in someone, he would gladly help and guide the protégé to success. He insisted on creating high-quality jewels, honesty in business, and respecting everyone. From him and his brother, Ahmad Jahan remains quite a few artifacts that are held in the national (royal) jewelry museum of the national bank of Iran. While the two worked together, they achieved great things. Ahmad Jahan was a man of business and had great relations with people and Mahmoud Goharbin had a lot of talent and knowledge. Around 30 years before the Islamic revolution, the 2 brothers parted ways. Mahmoud Goharbin had 5 children. He mentored his children from an early age and gave them huge responsibilities. He always had the potential to do great things and they should never ever give up. He believed his children must learn about the industry of designing and crafting jewelry at an early age while completing their education. He wanted to keep it a family business. He also taught them about economy, honesty, and honor. Management came second nature to him and it is fair to say that he is one of the most successful managers in the past 60 years. The concept of the first jewelry shopping center in Tehran was his. Sadly, he passed away in 1368. A hard-working man and a strict mentor, these traits immortalized his name in history. His creations, even after so many years, stand out. It is nothing but the truth if we claim many of the industry's accomplishments both in Iran and outside of Iran, is the result of Mahmoud Goharbin's efforts and ideas. He believed that he should seek art rather than money and he defined art as "creating something from nothing".
Beyond an idea, he thinks of globalization
Kourosh Goharbin, who was raised in such a family, was interested in gemology and jewelry at an early age. He has been in the business for about 60 years. Just like his father said, he started to learn many valuable lessons and facts from his father while completing his education. He thinks his biggest asset is the things he learned from his late father. Mahmoud Goharbin always wanted his children to work hard but never went too hard on Koroush, since he was the youngest child. His mother, Fakhr al-Zaman Nazari, was a patient woman who always helped and supported her children greatly. She was an intellectual at her time and was one of the first women who went to university. She always helped her husband in every imaginable way, be it business or life.
Kourosh Goharbin and his brother (Dariush Goharbin) opened an independent workshop and store in Taleghani street, Tehran in 1354. In 1359, he decided to acquire a knowledge of new jewelry methods in his field. Thus, he traveled to the USA and completed courses such as "lithology", "designing jewelry" and "crafting jewelry" at the Gemological Institute of America (GIA). While studying there, in addition to learning from his mentors, sometimes he taught his mentors some of his personal methods!
Kourosh Goharbin, just like his father, insisted on preserving the family legacy but realized it is only possible if he returns to Iran. Thus, he came back to Iran and opened a new workshop and store in Vanak Street, Tehran. It was at that time that he decided to expand his business. Therefore, in 1378, he opened the Goharbin gallery in Valiasr street, Tehran. This is the biggest jewelry gallery in Iran and building it took 4 years. In 1380, due to his love for the jewelry industry, he decided to join Tehran's silver, gold, and jewelry union and was head of the union for 9 years. He worked hard to expand the union because he believed that jewelry has existed for 7000 years in Iran and the industry must thrive once more. He also believed that Iranian products must be prioritized against foreign products. Goharbin always put honesty and integrity on top of his priorities and made sure everyone around him had the same principles as well. He believes being a jeweler means having the people's trust and with that comes a responsibility; To make and sell the best product possible. While he was busy managing the union, his wife and son took care of the business in the gallery. Mr.Goharbin's main focus has always been the quality of his products. Therefore, he has managed to fascinate thousands of people with his creations. From celebrities to many great Iranian or non-Iranian jewelers. He is proud that his children are also experts in the industry and he is sure that his children will follow the same path as their predecessors and pass on everything they have learned to the next generation.
Goharbin brand is honored to have all of its beautiful and magnificent jewelry made by Goharbin's Iranian artists and in addition to offering free services upon purchase with special guarantees, our valued customers can always replace or return their jewel and get their money back according to the ruling prices. This brand's main goal is to expand its stores both in Iran and abroad so their products can act like people's deposits in banks; cashable at any of Goharbin's branches at all times.
Some of the small stones on jewelry have been underground for over 1000 years and are extracted with a lot of effort. If the stones have the expected quality, they get cut and put on sale. Then, the experts buy the cut stones and hand them to designers and after many different adjustments and calculations, the designers make and present the final product. Today, up to 1000 people in this industry but almost all of them are in it because of the financial benefits. Goharbin's brand's point of view is jewelry is an art and every great piece of art is created with love and passion. Goharbin's customers also confirm that the products in the Goharbin gallery are more than just jewelry because they can sense the products ooze with originality. A pioneer brand that has stood out as one of the best for the past 200 years.
With the deep roots of this industry in mind, now there is a chance to have a new point of view toward feelings and a sense of belonging to everything that has been forgotten in this futuristic modern world. This long journey, from Qajari times until today, echoes the collaboration of different tastes and special attention towards a society's needs that jewelry has been a crucial part of since ancient times.